Eurocucina22
It is time to be brave and make responsible choices for a sustainable future. Now more than ever the dialogue between L'Ottocento and its designers is crucial in defining the guidelines for the design of today and tomorrow. A timeless vision that goes beyond styles, enhancing the properties of the materials in search of absolute beauty.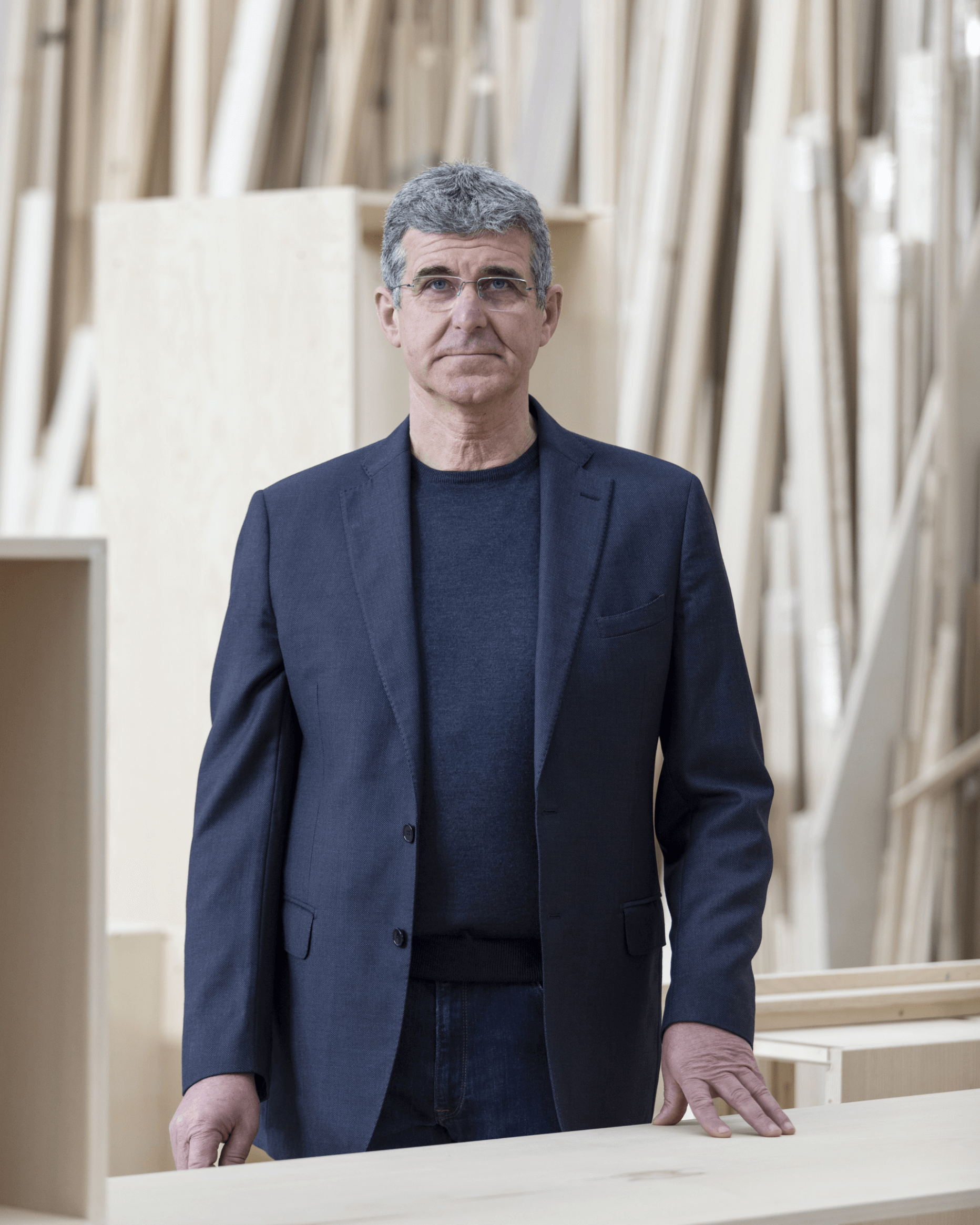 Why is the use of wood a sustainable choice?
Wood, by its own nature, regenerates itself, proving to be the most sustainable material of all. Most of the timber we use in our production dept. comes only from areas subject to managed reforestation, such as that of the European continent. The love for fine wood has always accompanied our company, as an ethical and aesthetical choice, and cares for the quality of life of people and future generations.
What are the advantages of wood?
L'Ottocento selects and processes only solid wood or blockboard, which, in addition to being natural, has high properties of strength, reliability, and solidity. I like to think that wood has two souls: an aesthetic one, linked to its beauty, and an intrinsic one, due to its value as a material. It is a guarantee of refinement and longevity of the furnishings, so much so that each composition can also enjoy a second life, with the possibility of being integrated or modified over time. This is not a secondary aspect, and it further underlines the value of sustainability of wood.
Why is wood a healthy material?
The choice of a skilfully crafted wooden kitchen makes it possible to combine ethical principles and the desire for well-being. Wood is a natural material, where formaldehyde, unlike other artificial compounds, is practically non-existent. Our commitment concretizes in the careful and tailored creation of functional and elegant environments, but most importantly healthy for those who experience them.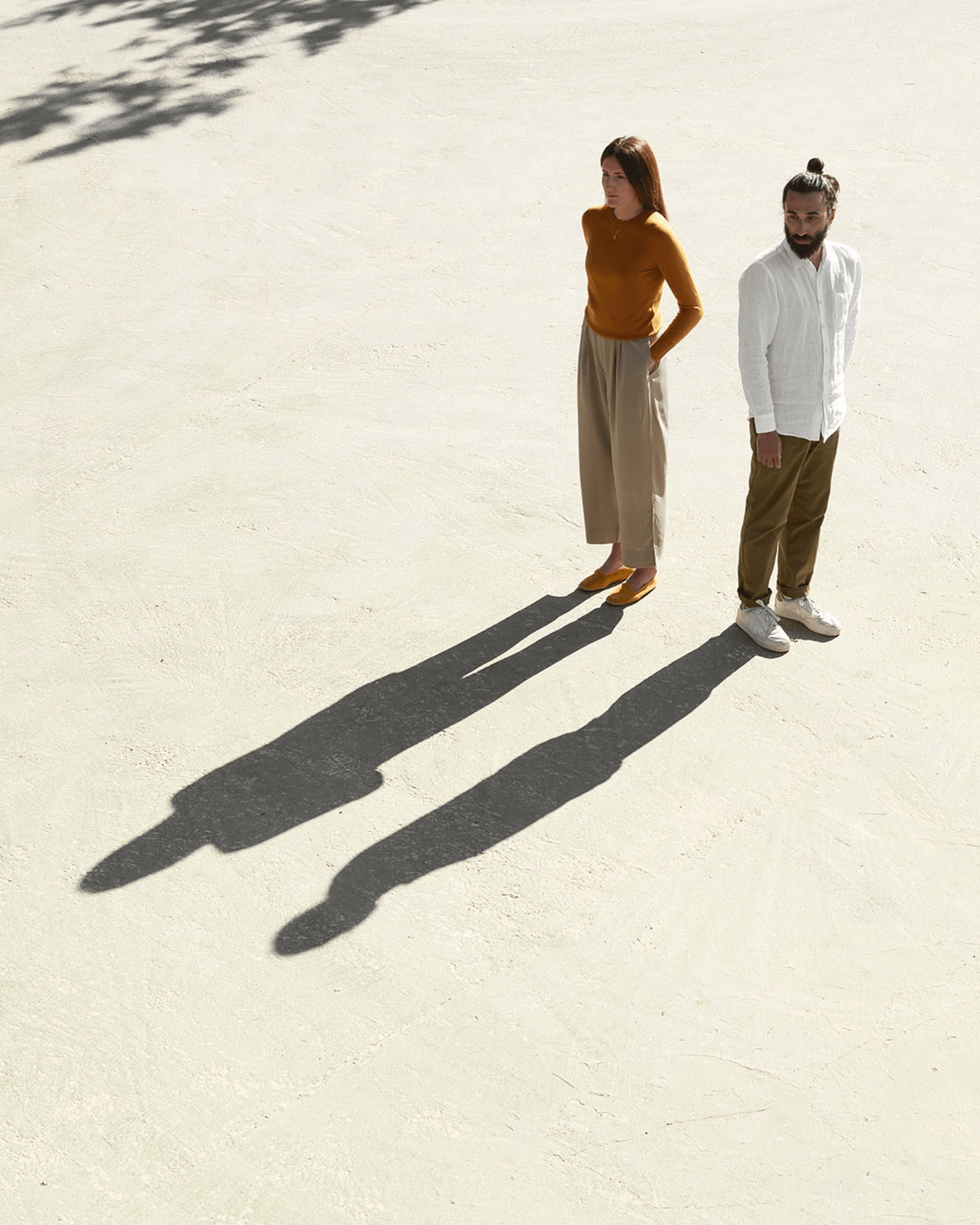 What is the L'Ottocento aesthetic?
In recent years we have identified the expression of a new and recognizable L'Ottocento aesthetic in the fusion between classic and contemporary style. Its artisanal savoir-faire and the future-oriented vision have led the brand to a growth that, in its creations, embraces a timeless idea, always focusing on their usability, on technological innovation, and sustainable manufacturing ethics.
What does timeless beauty mean?
We are convinced that design should be understood as a tool for personal fulfilment and well-being. The charm of a piece of furniture must pass through its usability, practicality, and ergonomics, which, combined with the elegance and quality of the materials, help define the life of each creation or environment, beyond the fleeting nature of fashions and trends. Timeless beauty is therefore obtained through a wise balance of shapes, materials, and colour choices, which fuse together thanks to skilled manufacturing.
Why is the flexibility of furnishings important today in a design project?
For me, flexibility is being able to transform ideas & dreams into reality for our clients. In order to be able to do this you need knowhow and skills. Skills to stretch the boundaries of what is possible and try to seek the ultimate combination of unique materials and comfort, all combined to create what we envisioned.
Together with L'Ottocento we are able to achieve these dreams.
From the kitchen to the other domestic environments, a single common thread?
Varying colours or styles across multiple rooms creates depth in a house but always small details, techniques and hues of colour play a vital role in developing a fine red line bringing the house altogether. For us the kitchen is the starting point of creating a 'soul of the house' becoming the beginning of an inspirational journey to the rest of the rooms.